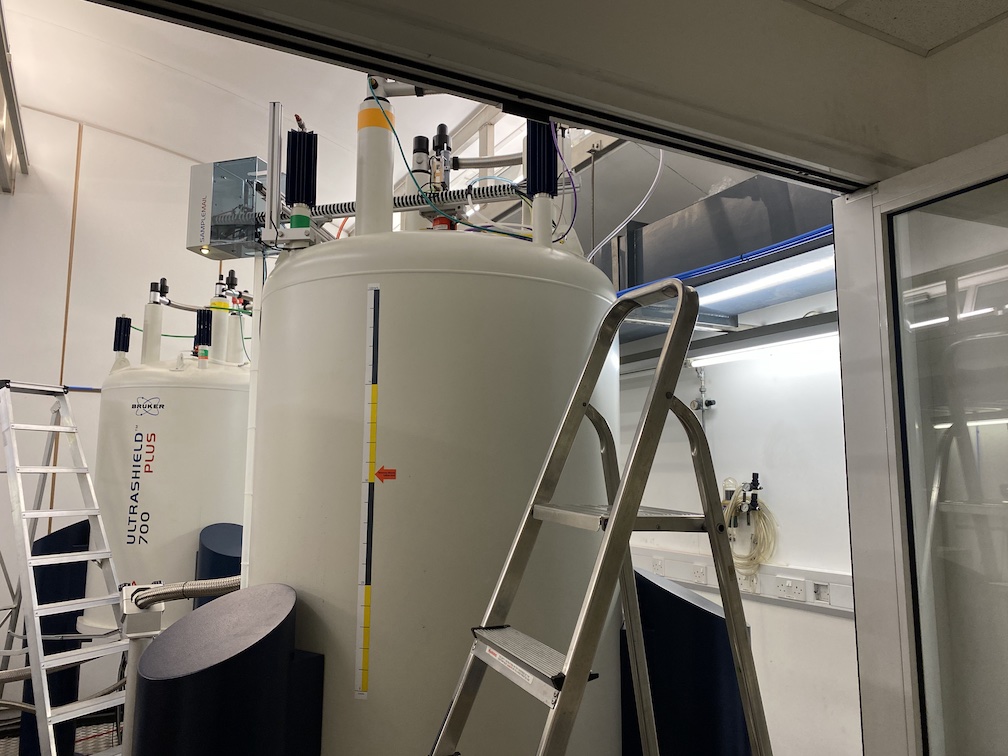 NMR Spectroscopy at UCL
UCL is extremely well-equipped for solution-state biomolecular NMR, with an extensive range of spectrometers and probes available within the Darwin building, assisted by an experienced facility manager, Angelo Figueirido:
800 MHz TCI cryoprobe (1H, 15N, 13C, 2H)
700 MHz TCI cryoprobe (1H, 15N, 13C, 2H)
600 MHz TXO cryoprobe (13C, 15N, 1H, 2H, optimised for 13C detection)
500 MHz TCI Prodigy cryoprobe (1H/19F, 15N, 13C, 2H) with SampleJet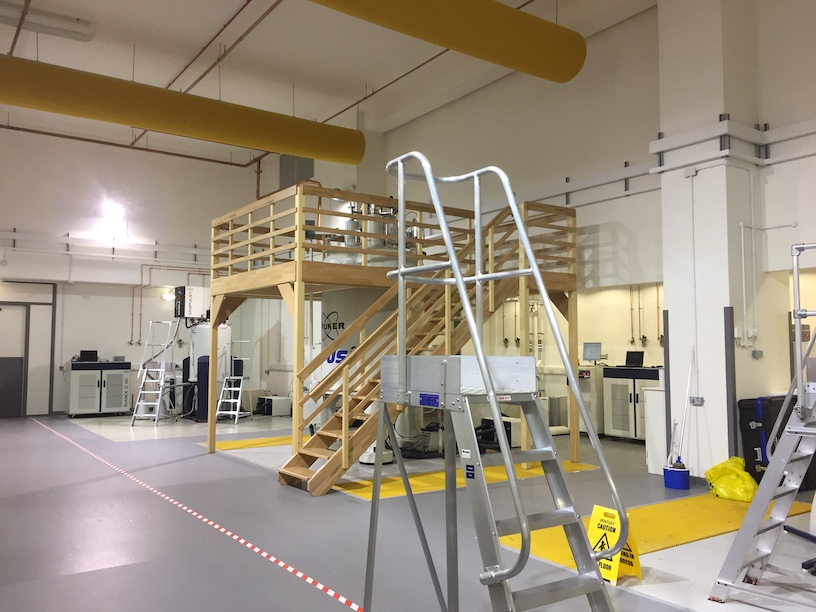 National Facilities
We are just 5 min away from the Francis Crick Institute, which hosts the national MRC Biomedical NMR Centre. This provides routine access to a range of field strengths from 600 to 950 MHz, including solid-state HR-MAS capabilities.
We are also regular users of the national 1 GHz spectrometer hosted at HWB-NMR in Birmingham.