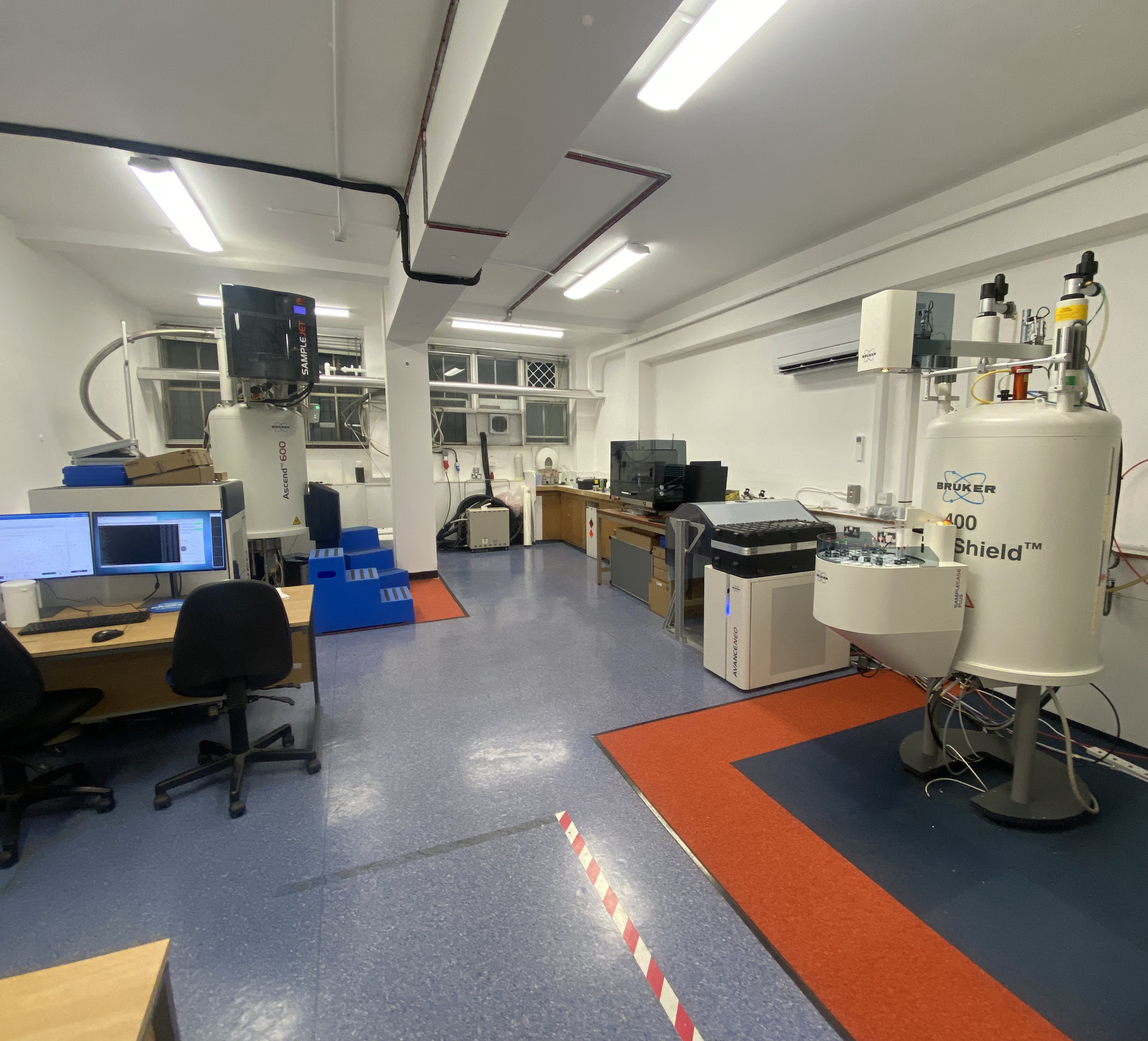 NMR at the UCL School of Pharmacy
The in-house NMR facility in the School of Pharmacy has recently been upgraded (Summer 2022) with a new 600 MHz spectrometer, and re-consoling of our 400 MHz instrument (used primarily for chemistry). In addition, we have a new liquid handling robot allowing rapid preparation of 96 tube racks of NMR samples, with applications for high throughput screening and metabolomics.
600 MHz Avance NEO QCI-F cryoprobe (13C, 15N, 1H, 19F) with cooled SampleJet
400 MHz Avance NEO nanobay BBFO iProbe (1H, 15N to 19F)
with 60-position Sample Case
SamplePro Tube liquid handling robot, for automated transfer from 96 well plates and racks of vials to 3 mm and 5 mm NMR tubes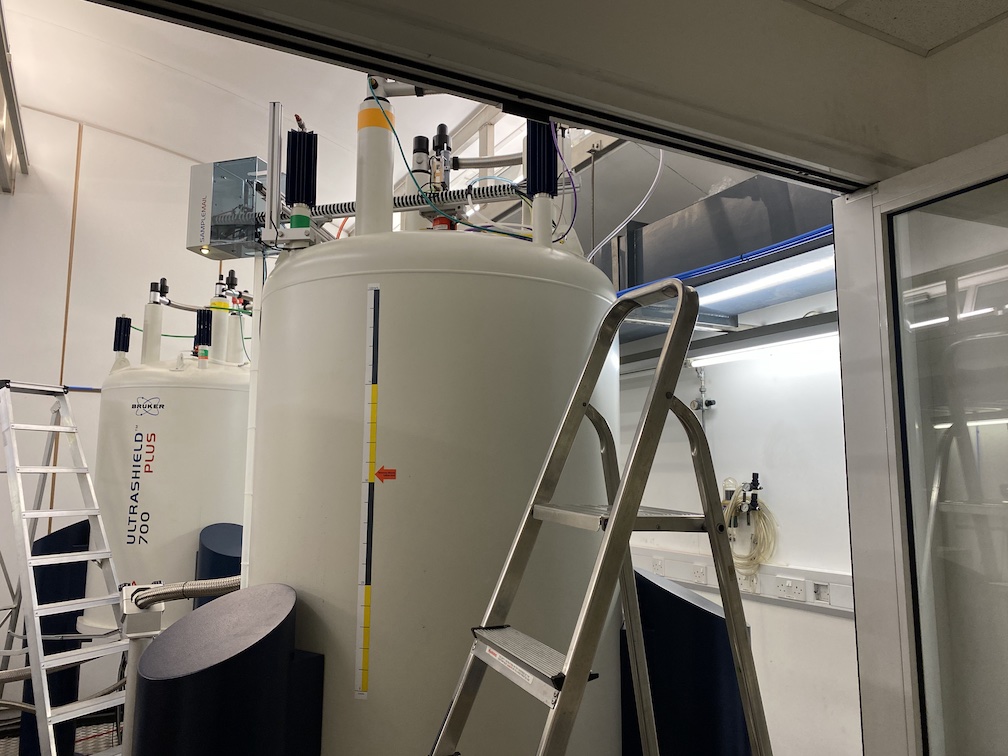 NMR across UCL
Beyond the School of Pharmacy, UCL is extremely well-equipped for solution-state biomolecular NMR, with an extensive range of spectrometers and probes available within the Darwin building, assisted by an experienced facility manager, Angelo Figueirido:
800 MHz TCI cryoprobe (1H, 15N, 13C, 2H)
700 MHz TCI cryoprobe (1H, 15N, 13C, 2H)
600 MHz TXO cryoprobe (13C, 15N, 1H, 2H, optimised for 13C detection)
500 MHz TCI Prodigy cryoprobe (1H/19F, 15N, 13C, 2H) with SampleJet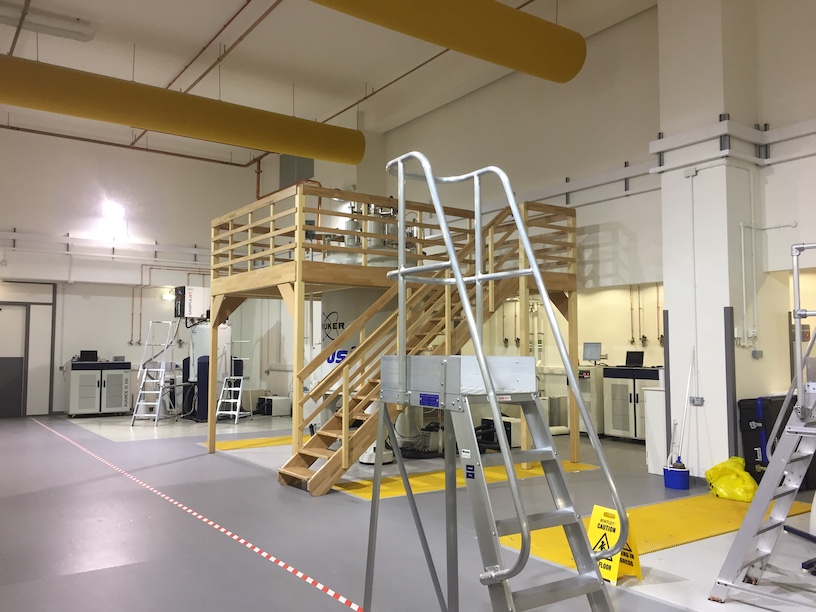 National Facilities
We are just 5 min away from the Francis Crick Institute, which hosts the national MRC Biomedical NMR Centre. This provides routine access to a range of field strengths from 600 to 950 MHz, including solid-state HR-MAS capabilities.
We are also regular users of the national 1 GHz spectrometer hosted at HWB-NMR in Birmingham.